What rental options are available for fashion shows & runway events?
At In Depth Events, we are the staging experts.  Our clients choose us time and again because we can provide unique, innovative staging designs that work to showcase your models in the best possible way.  Whether you call it a catwalk rental, a fashion runway stage rental or just a custom stage rental, we can provide exciting elements that other staging vendors cannot.  When you use In Depth Events, you can incorporate custom sizes, round stages, colored stages, or even lit stages into your fashion runway!
Our clients come from all over the world to do events and we provide our stages services anywhere in the United States for them.  Need production as well?  We can incorporate lighting rentals, video screens and audio systems with our full production turn key services.
Common sizes and types of fashion runway stage rental
We can provide any size runway and stage type you need, but let's start with the basics for discussion purposes: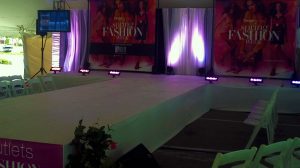 The T-stage
This is the most common type of fashion runway stage rental. When viewed from overhead, this stage looks like a capital "T". This stage can be used in indoor, outdoor, or under tent environments. It's typically used with smaller audiences, because it allows your attendees to see the models up close as they walk out into the audience.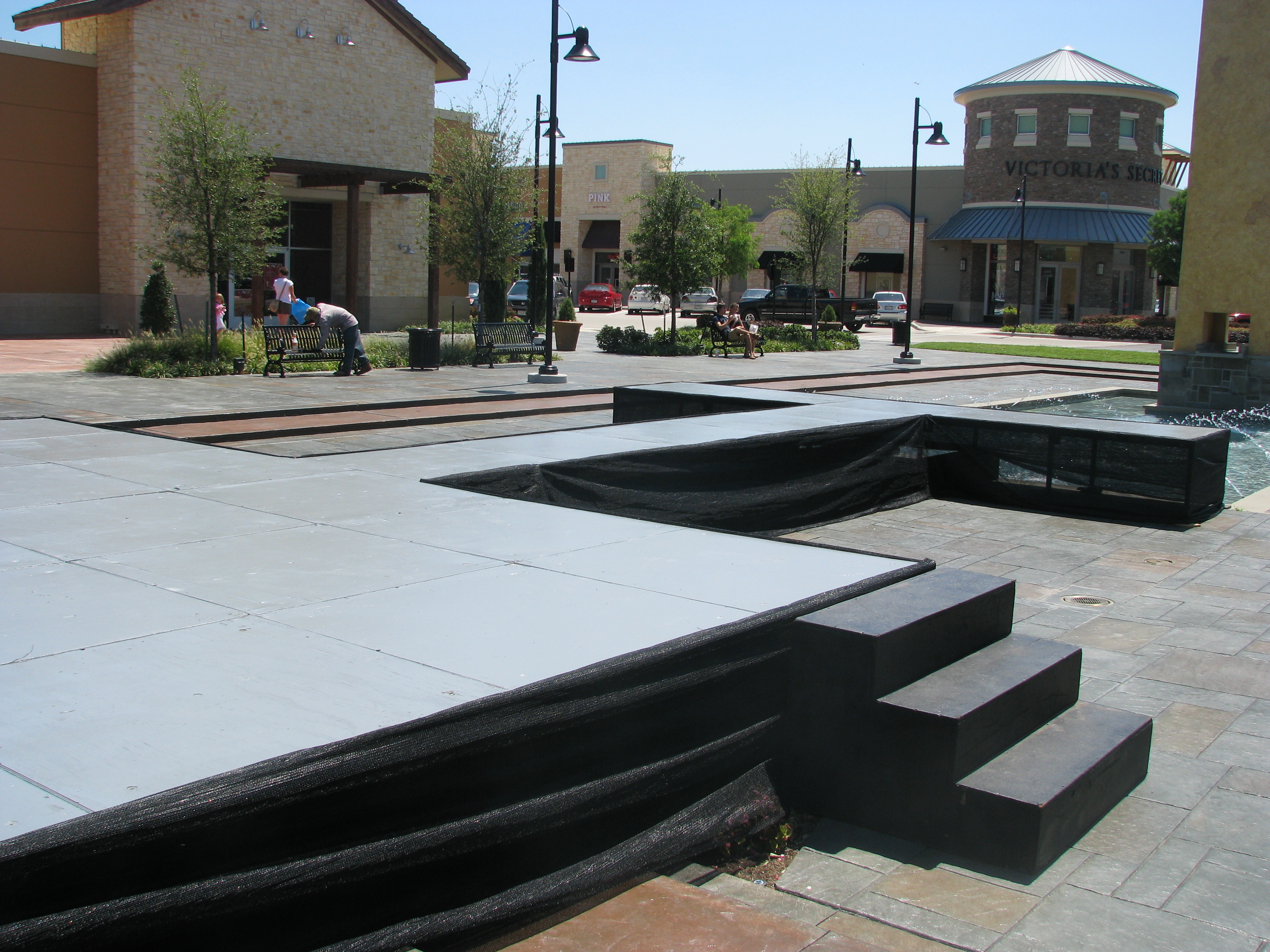 The I-stage
Next in line is the I-stage, named because when viewed from overhead, it looks like a capital "I". This stage rental allows an area at the end of the catwalk for your models to walk back and forth before returning up the runway. This runway type is used in indoor and outdoor environments and allows for larger audience sizes, as well as VIP seating at the base of the "I".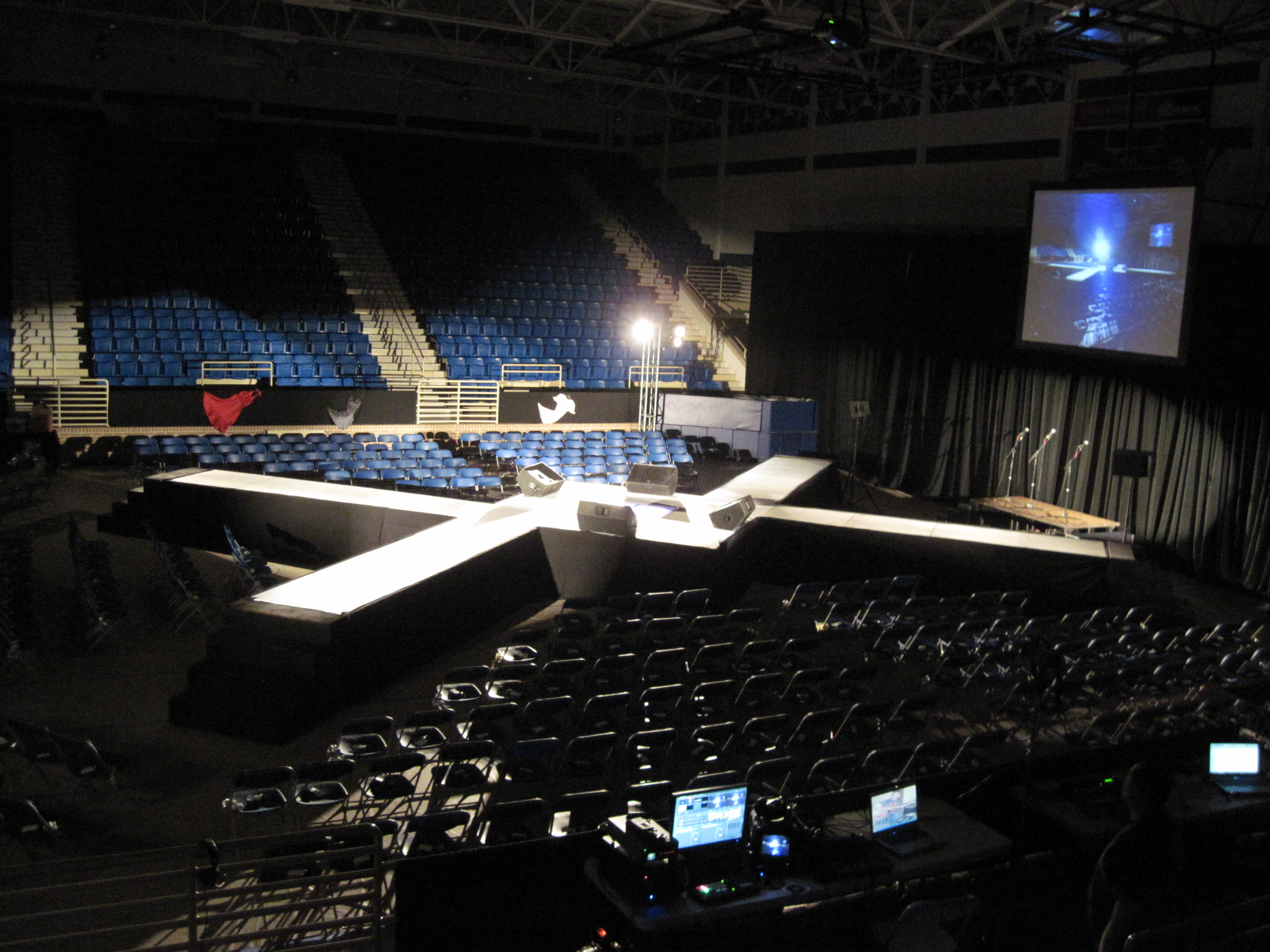 The X-Stage
Used for larger crowds, the X-stage differs from other stages because it allows for true 'in the round' seating. Each leg of the "X" can also have expanded platforms for display before returning up the catwalk. The X-stage is used almost exclusively in indoor environments because of the added logistics of lighting models in the round. This is a great option for larger groups of attendees, as well as his and her models that need to walk side by side.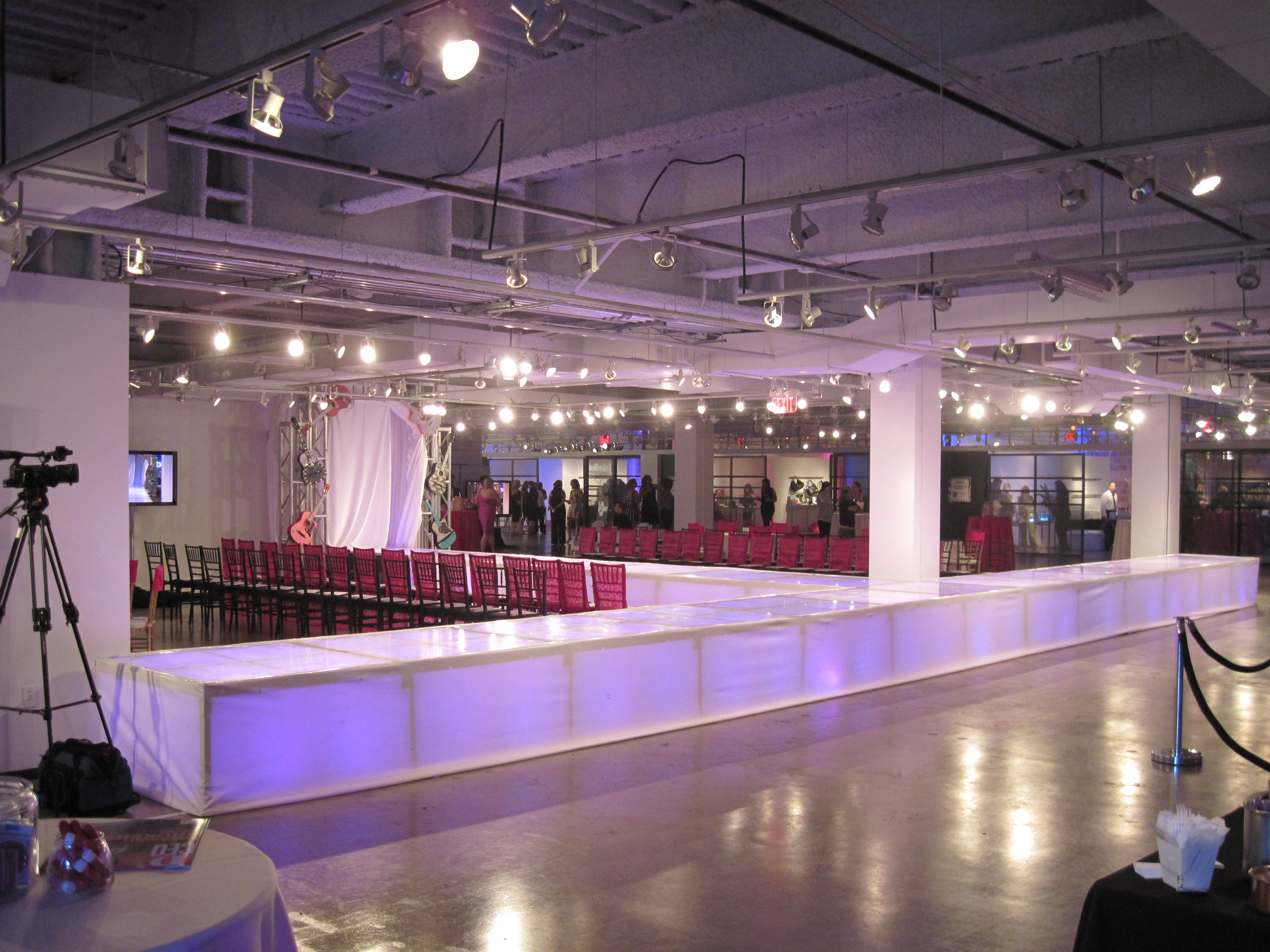 LED-Lighted Runway
Any of the previously mentioned designs, or any custom ones you may have can also be transformed into a LED lighted stage.
We are ready to get to work on your fashion runway rental!  Ask Us a Question about your upcoming show.  We look forward to working with you!