Permanent & semi-permanent installations
At In Depth Events, we've worked with some of the most trusted brands in the live events industry, including Tomcat and XSF for trussing, Granite, Bil-Jax, and Staging Concepts for staging; and Stagelam and Roscoe for stage covers. In our own metal and carpentry shop, we've provided fabrications for a variety of live event applications. We're familiar with municipal building codes, ADA requirements, and we're certified building contractors in several municipalities. With these types of credentials, industry connections, and experience in live events, our transition to permanent and semi-permanent installations happened quickly.
One of the secrets to our success has been our in-house carpentry and metals shop. We use our talented staff to provide custom stages and flush mount pool covers for our live event clients. They're also crucial in creating custom work for our permanent installations of our LED Dance Floors, indoor stages, and outdoor concert structures. Another factor in our success has been our talented design and engineering staff – who take the initial concept and develop it into a unique design that our clients love. Finally, it's the unsung heroes that make up a great install – the carpenters, welders, and installation staff that make the event or installation come to life.
Types of stage installations we provide
At In Depth Events, we can provide a variety of different types of event structures for you.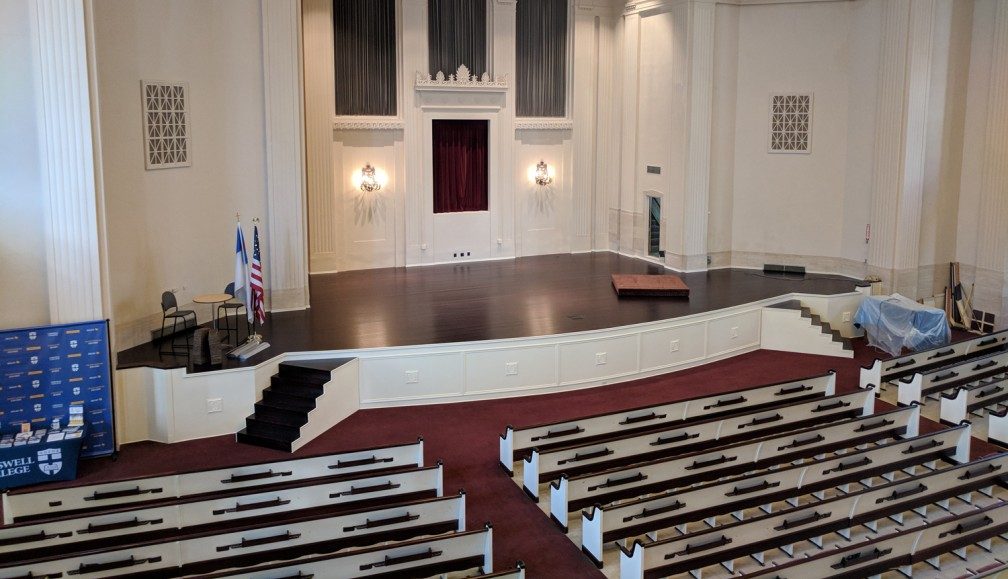 Indoor, built in staging installations
This type of stage is typically a ground up, brand new construction project, although it can be part of a redesign as well. Doing this type of installation requires knowledge and experience with noise abatement materials, moisture blockers, and stage covering such as Staglam, pre-manufactured wood flooring, or marley. Providing custom woodwork, step units, stage transitions, and finish work are all a part of this type of installation. This type of installation is typically at a large concert venue, church, or college.
View Gallery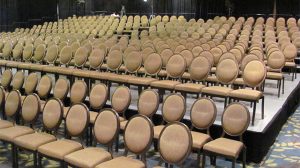 Indoor seating risers or modular stages
This type of installation is typically done with a pre-built stage panel from one of the staging manufacturers we work with. Many times, we will commission custom stage panels with non-slip surfaces, custom sizes or designs, and options such as handrails, step units, or storage carts for these types of installations. You'll see these at high school and colleges across the country.
View Gallery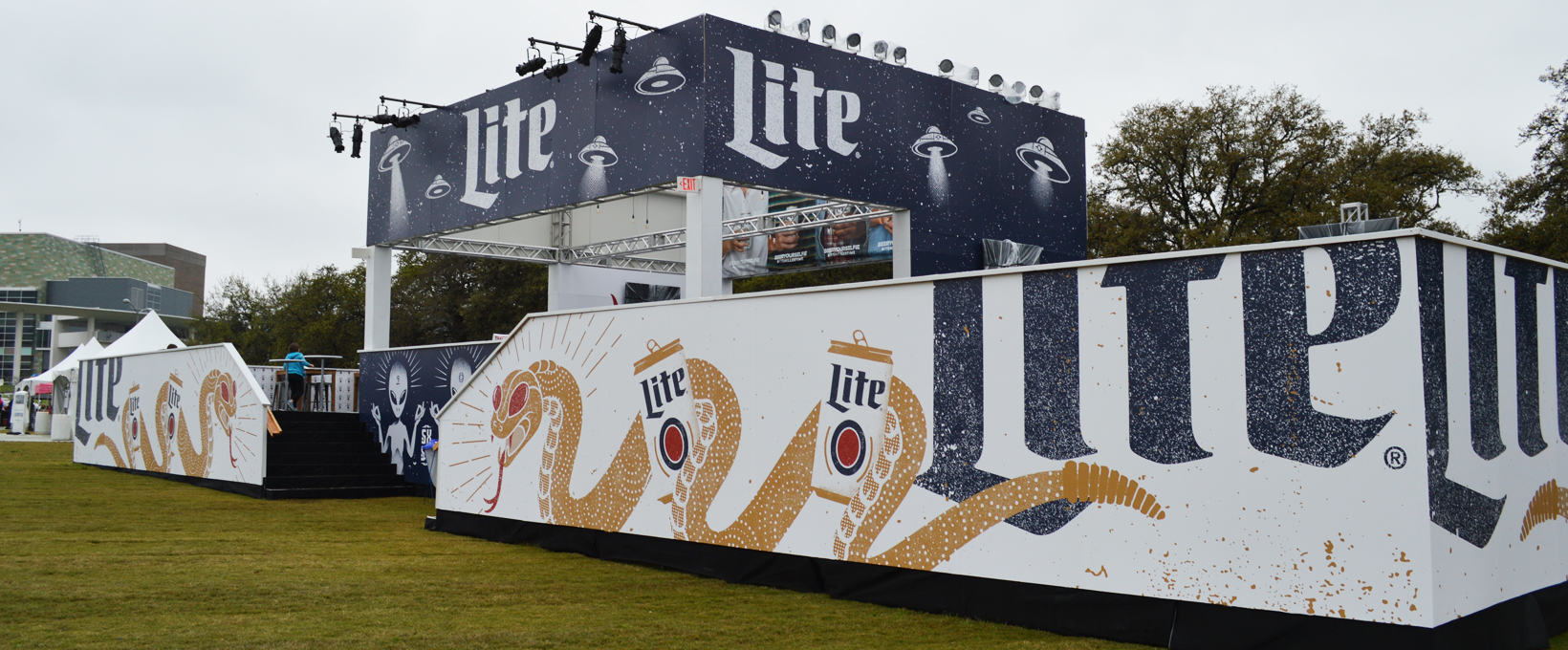 Outdoor stages with custom roof structures
Building any kind of overhead structure is challenging – but adding the ability to hang loudspeakers, lighting, and banners require a talented group of people who have an excellent track record with safety. Among other things, these stages and structures have to be designed to handle the uncertainties of outdoor weather. Our experience with our own load bearing roof structures gives us unique insight and experience in designing permanent and semi-permanent roof structures and stages for outdoor use. Our experts can design the perfect permanent or semi-permanent structure for malls, schools, live music venues, housing developments, and municipalities looking to invest in their future.
View Gallery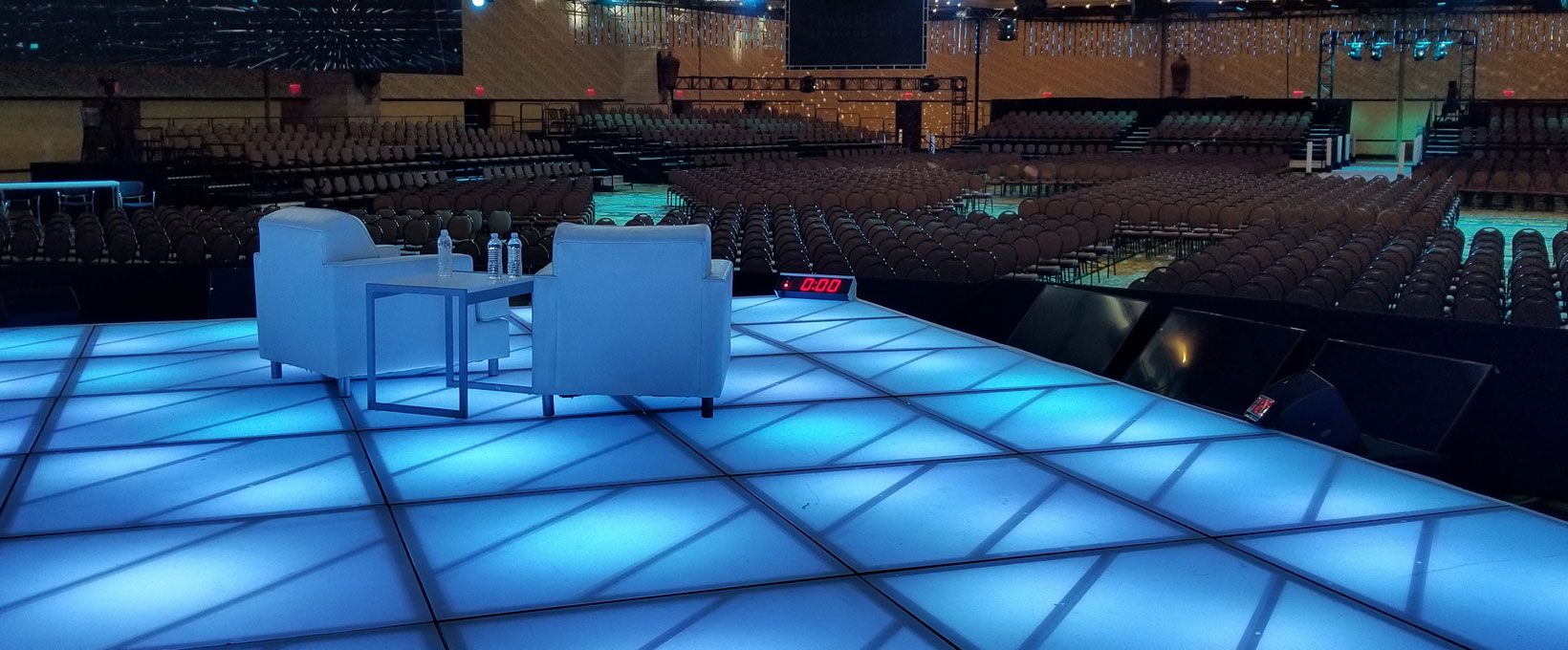 LED Stages & Dance Floors
At In Depth Events, we've been at the forefront of LED technology for years providing our signature LED Dance Floors for rental all over the United States. Our clients include corporate parties, wedding receptions, fundraisers, and college parties. It would stand to reason that, sooner or later, someone would see one of our floors and want it permanently installed in their venue. It turned out to be sooner rather than later! Within 6 months of our first rental LED Dance Floor, we were contacted to provide an LED dance floor installation at a club in Detroit. Since then, we've installed our LED Dance Floors in casinos, nightclubs, private homes – we've even installed one on a Mississippi riverboat!
View Gallery
At In Depth Events, we'd love to work with you on your next installation project.  Feel free to ask us a question, or give us a call.  We look forward to hearing from you, and working with you!