What is Intelligent Lighting?
Intelligent lighting has been the norm for concerts, festivals and larger corporate events ever since ShowCo invented the first modern version of the moving light for the Genesis tour in 1980. In the 40+ years since, intelligent lighting has changed and adapted along with the changes in production technology. From moving mirrors, to scanners and now with the advent of LED, intelligent lighting has come a long way!
Today's moving lights are more complex than ever before with more features and programming options for the fixtures and control surfaces. You need a company that understands how to use and program intelligent lighting – but also, how to use intelligent lighting to set the mood of your event. Rock and roll shows are great, but knowing how to use intelligent lighting for a high end wedding reception, a corporate reveal or an EDM show is totally different. Luckily, you've found the experts in intelligent lighting rental at In Depth Events.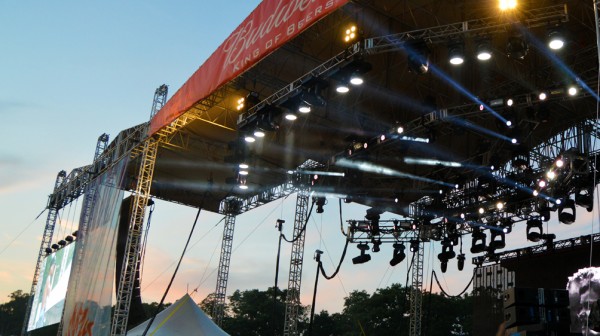 Our lighting professionals have the experience you need to program an incredible show, and our diverse intelligent lighting rental inventory encompasses rider-specific conventional and LED fixtures.  In conjunction with our audio rentals, video rentals, and staging and rooftop systems, In Depth Events is the production company that can handle all your production rental needs!
Ask Us a Question today for more information about our intelligent lighting rental services.  We look forward to hearing from you – and working with you!