Providing Rental Concert Stages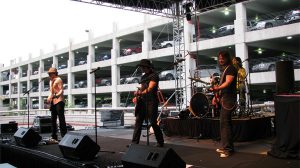 Staging for concerts is our core business. From building stages on sensitive surfaces like football fields or basketball courts, to large scale rental concert stages with load bearing rooftops for national acts, or 60 piece orchestral stages. We've done all types of concert staging rentals and are happy to supply our expertise to your event.
Our clients use our concert staging rental services for outdoor events like concerts and festivals as well as indoor events at hotel ballrooms, private venues – and even your own backyard! We've provided stage rentals for events with 50 people and events with tens of thousands of attendees. Whatever your needs are, we can provide concert staging for your next event.
When our clients rent a stage in Dallas, Houston or Austin, they are typically planning a concert where multiple bands will play on the stage. The headlining act will have a rider that explains what dimensions they need the stage and rooftop to be. We are experts at working with your bands to provide rider specific stages, drum risers, step units, loading docks and audio wings. Making the band happy is the first step to a successful concert or festival.
Concert stage rentals – safety is key!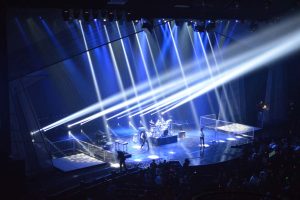 Safety is our number one concern at In Depth Events. We work closely with promoters, talent and venues to make sure your attendees are safe at all times – all while having a great time. We will never cut corners when it comes to the safety of your rental stage, the attendees of your event or the performers.
When you rent a stage from In Depth Events, you'll find that our technicians are well-trained in weather preparedness, rigging and ballasts. Our stages are certified by the manufacturer and we routinely provide stamped engineers documentation. We are the best at what we do and will work with you every step of the way to set up your staging for your event in the best way possible.
Please Ask Us a Question about our services and how we can supply our staging for your event.