Permanent Production Installations
At In Depth Events, we are experts at live event production and the technologies that make live events possible. Whether it's a corporate event, educational event, or private event, our owners have been there and we can help you create the best event for your attendees and guests. Our installation skills stem from our decades of combined experience in the live production world. Matt and Robert have taken their experience in the live production world and have applied them to our permanent installation division. Our installers take our real world experience and apply this knowledge to production, video, staging, and event installations all over the United States. See below for examples of our permanent event installations, or feel free to ask us a question. We look forward to hearing from you, and working with you!
Types of installations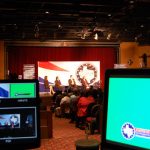 Our video installation experts put quality video production in the palm of your hand.  Find out about green screen installations and permanent studio installations, perfect for creating streaming video presentations, or for distance learning.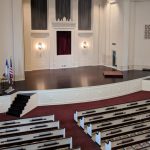 Our first love is staging, and our owners have been involved in staging builds and installations for over 50 years combined.  Find out about permanent stage installations for churches and schools, or learn more about seating risers, LED stages, and outdoor amphitheaters.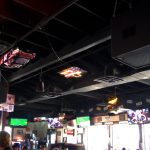 Clubs, restaurants, churches, and schools all have one thing in common – they all need professional audio systems!  Find out how our experts work with a variety of clients to provide the best possible audio system for their needs.  From the initial drawings, to loudspeaker and equipment selection, to the final installation – we do it right!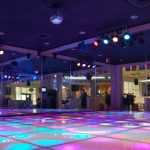 Our lighting installation crew has provided theatrical lighting, intelligent lighting, low-voltage lighting, and architectural lighting to a variety of projects.  From clubs to corporate lobbies, tradeshows to landscapes, from theaters to swimming pools – and everything in between – our experts have the skills and knowledge to build the perfect lighting installation.
The owners at In Depth Events helped pioneer the resurgence of the lighted dance floor when we began renting and installing LED Dance floors in 2005.  After 15 years, we've become the number one LED Dance Floor installer in the United States, with successful installations on cruise ships, casinos, clubs, and private homes all over the nation.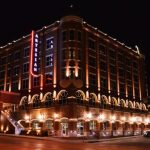 Providing Christmas lighting, twinkle lighting, and commercial bulb stringers is just one of the fun things our installation experts install for our clients.  Year-round commercial bulb stringer and Christmas light installations bring beauty and elegance to restaurants, corporate builds, and private backyards across the country.