At In Depth Events, our event professionals have provided wedding lighting rentals for hundreds of wedding receptions, parties and ceremonies.  We treat each wedding event as a unique occasion – we don't do 'in the box' packages!  Your wedding is special and we work hard to provide the lighting look and feel that you require, so your friends, family and guests can enjoy themselves in a unique setting that you've created.
Our lighting systems for weddings can be a simple wall wash, all the way to bulb stringers and LED Dance Floors!  Since each lighting rental is unique to the bride, we've done elegant settings in ballrooms, outdoor parties with full bands, even a country wedding in a horse barn!  At In Depth Events, our professionals use the latest in lighting technology to create the look you want for your special wedding event!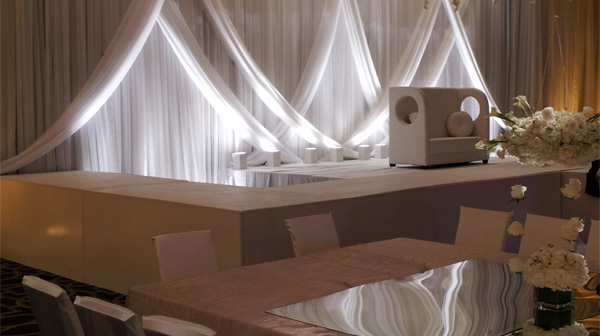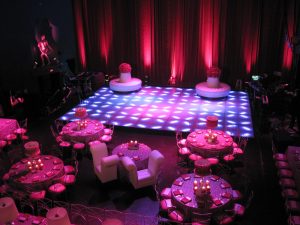 In our warehouse, we have moving lights, conventional fixtures, LED lighting and a host of other lighting technologies available for your wedding event. Of course, we're a full service production company, so we can also cover your audio and video rentals as well!  Our lighting professionals are well-dressed, respectful and put the safety of your guests above all else.  We're also happy to work with your wedding planner to create a seamless event for you and your guests.
Ask a Question of the wedding lighting experts at In Depth Events and talk with our friendly event specialists.  We look forward to hearing from you, and working with you to create a special event for you!