Safety, Fire Marshals, Building Codes and ADA Requirements in Seating Riser Rentals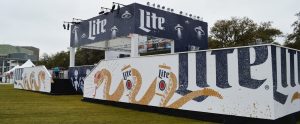 Safety is the #1 concern when building risers for audience or performers.  Make sure the company you select for your event has a solid foundation of safety in event construction.  The company you select should have a strong knowledge of local building codes, as well as federal ADA requirements.  They should also have a good track record of working with local Fire Marshals to make sure ingress and egress issues are addressed and resolved.
Luckily – if you're reading this, you've already found the best option for your seating riser needs!  Our technicians and design staff are experts in event construction, and we've worked with some of the most exacting companies and municipalities in the country to get our clients the coveted "green tag".  We'd love to be your vendor as well!
CAD Drawings and Engineer Certified Drawings – What's the Difference?
Simple! Any reputable rental company will be happy to provide a CAD drawing for seating structures as part of the quote process. These are built by a designer who knows the sizes and application use of staging and seating riser rentals systems. However, an Engineer Certified Drawing means that a certified engineer has reviewed the drawings and literally stamped the drawings to indicate they are safe to use.
At In Depth Events, our experts are experienced in riser systems, working with engineers to provide documents and working with municipalities and Fire Marshals to make sure your risers are safe. Ask Us a Question to find out how we can help you with your audience seating needs!