Looking for a stage rental in Texas?
When you talk to the experts at In Depth Events, you are talking to a group of staging rental professionals who have built stages at almost every type of venue, for every type of need. First of all, we are Certified Building Contractors for stages and structures in several municipalities in the State of Texas – including Dallas, Austin, Houston, Fort Worth and Arlington, as well as several others. We own one of the largest rental inventories of Bil-Jax staging in Texas and we own the largest rental rooftop structure available in the South – our monster 70'x50′ load bearing stage and roof system.
There are other companies that own staging equipment in Texas, but few of them have the experience that In Depth Events does in creating custom structures. Of course, we provide load bearing concert and festival stage and roof systems for outdoor environments. Indoors, we provide commencement stages, runways, and stage thrusts for extensions over seating or pews. However, this is truly only the tip of the iceberg when it comes to our staging rental services.We build choral and audience risers, as well as press and photo risers. We build custom rental stages with acrylic surfaces, white stages and round stages. We pioneered the lit stage, providing LED lighted surfaces for dance floors and fashion runways. We even provide rolling stages for sporting events and stages over water using our pool cover systems.
Types of staging we provide
When it comes to staging typically budget is the only limit.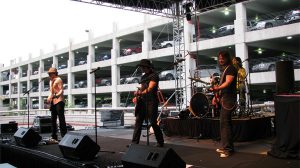 Concert Stages
Staging for concerts is our core business. From building stages on sensitive surfaces like football fields or basketball courts, to large scale rental concert stages with load bearing rooftops for national acts, or 60 piece orchestral stages. We've done all types of concert staging rentals and are happy to supply our expertise to your event.
Learn More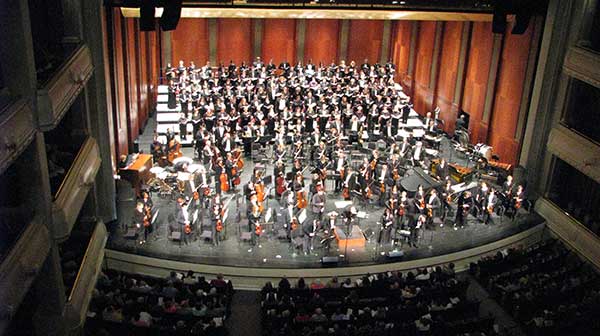 Audience & Seating Risers
There are several types of audience seating risers available on the rental market today. These risers are used to elevate audience members so that every seat has a clear line of sight to the action. They are used in both indoor and outdoor environments for corporate events and presentations, parades, graduation ceremonies and commencements - and (of course) sporting events of every size and type. When it comes to indoor and outdoor sporting events, the In Depth Events crew has provided audience seating rentals for auto racing, tennis and everything in between!
Learn More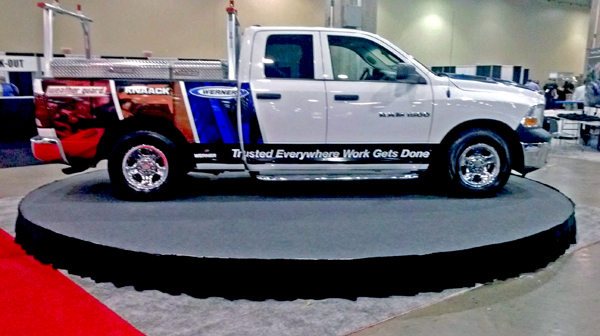 Round & Turntable Stage Rental
Round stage rental and turntable rental are in a class all by themselves. You'll find round and half-round stages as standalone structures or as a part of a normal stage build for corporate events, wedding receptions and product display. Turntables are used in theatrical presentations, as well as product display for automotive applications and trade shows. Whatever the application, the staging professionals at In Depth Events can provide the solution for your needs!
Learn More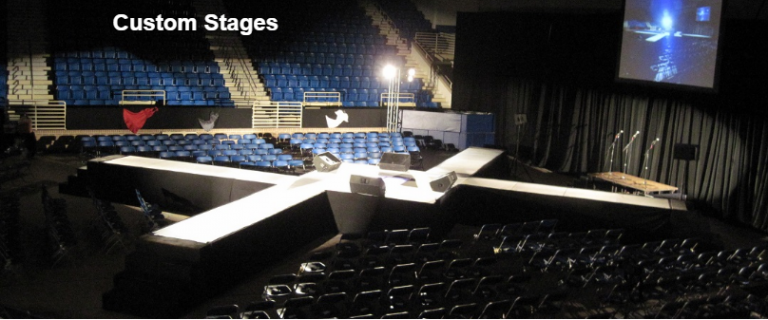 Custom Stages
Custom stage rentals can be used for all types of events. From X-shaped runways, to rounded corners, or triangular or trapezoidal stages – our carpenters and talented event staff can provide the exact stage rental you need for your live event. Video crews love our staging rentals because we can also provide multi-level staging and infinite walls. We have even provided rental stages with partially clear surfaces for camera shots from under the stage!
Learn More
Safety and Staging Rental
Finally, we are safety fanatics. We will never put you, your talent or your audience in danger. We double-check our rigging, cross-brace all our staging and always use the appropriate tie downs. We follow a strict set of guidelines in inclement weather. To date, we have never had any major or minor accidents involving our stages or rooftops. You can always trust our staging professionals at In Depth Events to get your stage built quickly and safely. We're the best at what we do, and will put in the work necessary to make sure your event goes off without a hitch and, of course, safely.
If you are ready to talk to our experts, then please feel free to Ask Us a Question directly. Thanks for your time. We look forward to hearing from you and working with you on your event!