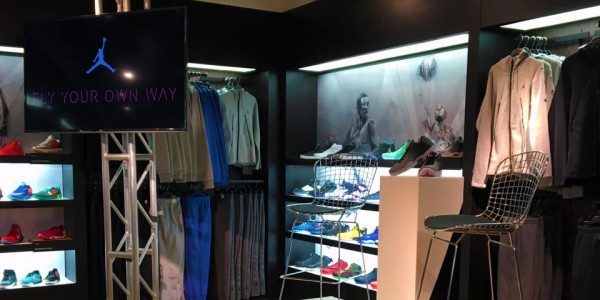 Game Seven Marketing and the founders of In Depth Events began our business relationship back in 2013, doing a marketing event at the Galleria Mall in Houston. This four day event during the 2013 NBA All Star Jam was one of the incredibly successful sports marketing events that launched a mutually beneficial relationship between the two companies that has endured through dozens of events.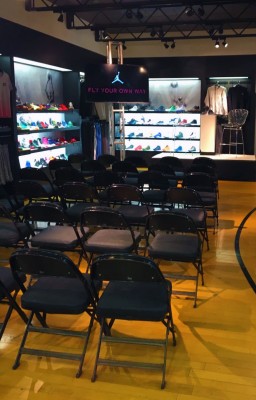 Since then, we have provided audio, lighting, video, staging and décor rentals for all types of sport related live events for Game Seven Marketing and their clients' brands. In 2014, we handled events in New Orleans and Oklahoma City and 2015 saw us in Fort Worth, Dallas and back to OKC.
Our most recent event was an interview format event with a live audience. Marketed to an exclusive audience, this event was held in the Penn Square mall at a chain store. Not only was the audience engaged by the celebrity guest, they were also engaged by branded product on the shelves and featured on the video screens. At this event, we provided full turn key production services including audio, staging, video; and even chairs, pipe and drape and tensa-barriers.
In Depth Events is proud to call Game Seven Marketing a loyal client. Ask Us a Question today and find out how we can promote your clients brand!