How two very different events had a very successful theme party – courtesy of In Depth Events!
The Spring of 2019 had some amazing clients for In Depth Events.  As a live event production company, our focus is bringing audio, lighting, staging, and power together to make memorable, fun events that people talk about for years to come.
Women With Promise - Disco Ball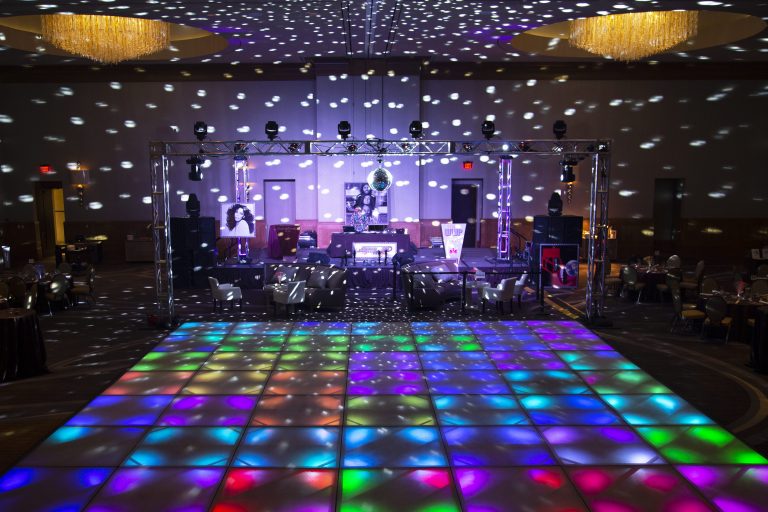 American Campus - Lubbock, Texas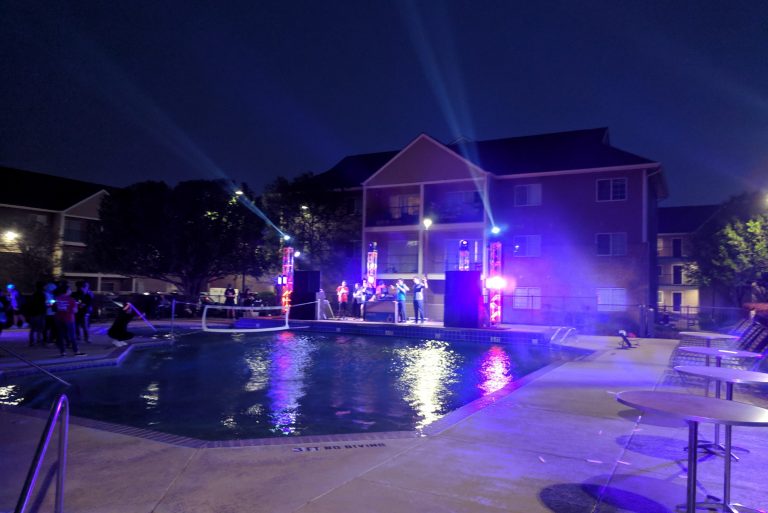 Our first theme event in 2019 was with Cindy Latch and Women With Promise.  This charitable organization is made up of successful women in the North Texas area.  The Women with Promise annual fundraiser is designed to empower women to build a future filled with promise and success.  This year, the committee chose a Disco theme, and the fundraiser was held at the Omni Hotel in downtown Dallas.  In Depth Events was chosen as the vendor to handle the audio, lighting and staging needs in the main ballroom and in the pre-function area.

Matt and Robert started with our ever-popular LED Dance Floor, and added modern lighting effects with a throwback Disco ball.  The audio system was a solid performer throughout the night, with both a DJ and a celebrity impersonator.  The event was so successful that we had several hotel guests that had been invited to other, unrelated events in the hotel come to crash our party.  A great evening with a great client – for a great cause!
From black tie to poolside – our next theme event was a collegiate outdoor black light party in Lubbock, Texas!  American Campus is a company that provides off-campus apartments for college students at several major campuses across Texas and other parts of the United States.  One of the many bonuses in living on an American Campus property is the parties that management throws for the residents.  In April of 2019, In Depth Events was selected as the production and talent management vendor to throw a massive pool party at the Raiders Pass property in Lubbock, with students attending Texas Tech.
To make sure the party was a major success, Robert set them up with a thumping audio system, black lights, and used his talent management skills to book one of the best turntablist DJ's in the State.  Matt took his expertise onsite to provide special effects for the party, including dry ice effects, UV effects, and CO2 cannons.  This outdoor poolside event was a favorite with the student residents in Lubbock, and with the management at American Campus.  This theme party can be a success at your outdoor venue as well – just call our experts for a quote!