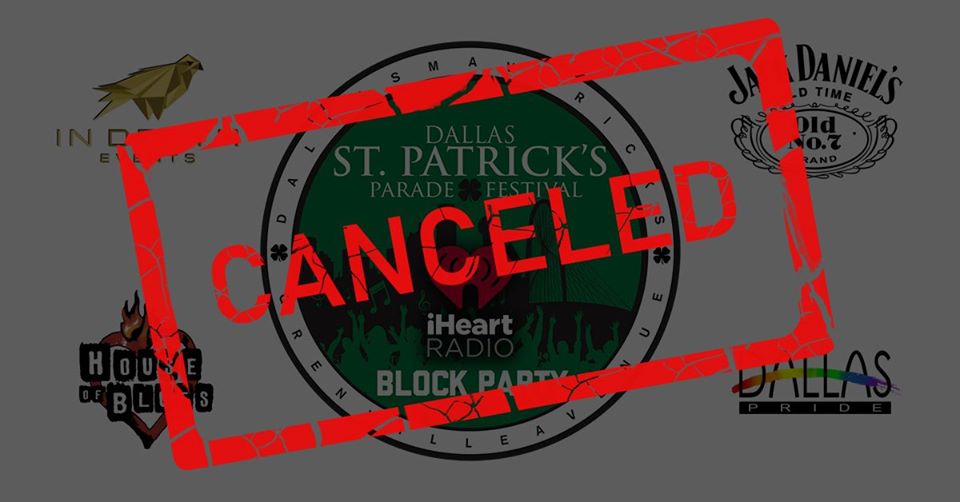 The Parade and Block party, in cooperation with the City of Dallas has officially been canceled due to the overwhelming response to the Corona virus. We support the decision and hope to see everyone join us next year. 🍀
Sign up for our newsletter for updates on next year.
http://eepurl.com/gVUsxn
The 41st Annual Dallas Saint Patrick's Day Parade's Official Block Party
The Dallas St Patrick's Day Parade is a long-standing Dallas tradition of celebration, stunning floats, day parties, and great times with friends and family. This year the Dallas St Patrick's Day Parade & Festival is teaming up with In Depth Events to raise the bar on this awesome event! This event is for those 21 years of age or older, please bring a valid photo ID.
When: Saturday, March 14 from 9 am to 5 pm
Where: Energy Square on the North west corner of Greenville Ave and University Blvd
What: Food Trucks, Beer and Spirits, and Live music by The Texas Bluesmen and Dj B Dash
Indie's Block Party will be the largest event at the Parade! Don't miss out on the best afternoon Dallas can offer.
Tickets (21+)
For free General Admission Tickets Click Here. In Depth Events is offering two levels of VIP access for this day of Celebration. You can purchase with the form below or view the ticketing page here!
VIP All Day:
Exclusive access to the VIP section with private bars, restrooms and our raised observation platform with full view of the festivities and parade. The observation platform is covered for protection from Dallas weather, and we'll have tables and chairs included in the price of the ticket for you to sit back and enjoy parade AND the party!
VIP Block Party:
Got plans for the parade? Are you all about the party?  The VIP Block Party ticket is just for you! At 1:30 pm this ticket gets you into the VIP area where our Parade Observation platform turns into VIP access for the biggest St Patrick's Day Block Party in the City! Just like the VIP All Day except a little later. Get exclusive access to the VIP section with private bars, restrooms and seating for the show.