Commencement guidelines UPDATE
The 2021 season is coming up, and we are all watching developments closely to see how COVID and the calls for social distancing will affect indoor and outdoor commencements this year. We are working hard to make sure our client schools comply and provide safe events for their students! *Here is our most recent post with updates.
This year graduation is going to look a little different. While we know this is a tough time for everyone, we do have good news from Governor Abbott about the 2020 commencement ceremonies. As of May 18, 2020, Governor Abbott has issued updated guidelines for this year's commencement ceremonies. There are currently four options available, including virtual ceremonies, hybrid ceremonies, outdoor ceremonies, and vehicle ceremonies.
While these new guidelines might be a little different then what you are used to, our experts are here to help with anything you need to navigate these guidelines successfully. Have questions? We have answers, feel free to reach out to our team here.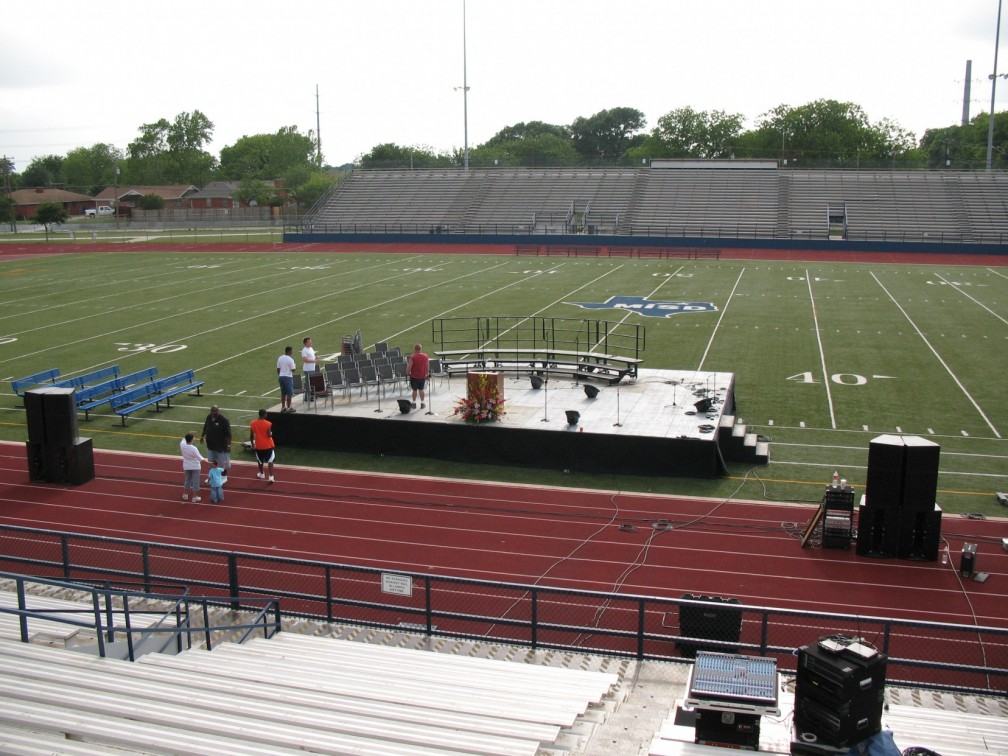 Virtual commencement ceremonies
So what exactly would a virtual ceremony look like? In this case, the ceremony would be completely virtual, with no in-person contact. For this type of event, you want to have high-quality streaming capabilities. You might need specific equipment or other accommodations to have a virtual commencement ceremony successfully. Our experts have a diverse background in live-streaming events, as well as equipment and technicians for setup and streaming. If you are considering this option, be sure to contact us today to help you set up a plan and get things moving quickly.
Hybrid commencement ceremonies
Hybrid commencement ceremonies might be individually filmed or in small groups (while practicing social distancing). This option has more restrictions, so be sure to reach out to our team for more information on how to implement safety regulations, while still having an awesome event. Hybrid ceremonies typically require some in-person participation but allow for remote viewing. This is an excellent option for family and friends to see the ceremony while following social distancing guidelines.
Outdoor commencement ceremonies
If you are considering an outdoor commencement ceremony, you do need to be sure that social distancing guidelines are followed. There will be a cap on the number of participants allowed to attend, so; you might consider a live stream of the ceremony. We are still here to build stages, handle your audio, and even help you with live streaming the event. Be sure to reach out to us soon, so we can help you start planning and get things moving.
Vehicle commencement ceremonies
Vehicle commencement ceremonies will typically require that student and their families drive up to receive a photo of their graduate with their diploma. Parents will more than likely stay in the vehicle, or practice social distancing by taking pictures from six feet away. This could be an opportunity for you to live stream the ceremony, so let our experts know if you want to learn more.
At In Depth Events, we have all of the equipment, staging, audio, and expertise to help you through the planning of your school's commencement ceremony (regardless of the type). 
We are strictly adhering to CDC guidelines to ensure we offer safe and sanitary equipment, service, and guidance.