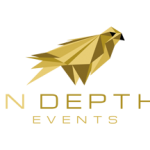 In Depth Events is hiring 1099 Independent Contractors to install, run and strike corporate industrials shows, festivals, sporting and special events.  Other duties include the maintenance and inventory of equipment in on scenic or warehouse.
The Role: On Call Position Stagehand
Location:  Our warehouse is in Farmersville, TX, (near McKinney, in the Dallas area) and most of our events are in Dallas.  However, we do events all over the State of Texas.  
Responsible for ensuring the success of show and event productions by performing the technical aspects related to the show(s) production.
Stagehand -Pay of Rate: 16.00/hour
Stagehand/Driver- Pay of Rate 18.00/hour – Upon DL Check Clearance
Essential Functions:
Performs the Load-in & out of stage equipment and rental equipment
Cabling; assist audio & lighting crew as directed
Band Set changes
Responsible for communicating the details of the evening's event to production crew
Responsible for hanging show banners, updating marquees and other signage in the venue
Assist Lighting & Audio crew as directed by Stage Manager or PM; Spotlight operation if required
Maintenance and Repair of Sound, Light and Stage Equipment
Maintain and secure House Backline, and supplies
Maintain curtains, drapes, risers and other staging items
Assist audio crew with stands, microphones, cables, etc.
Assist lighting crew with fixtures, lambs, gels, cabling, etc.
Operate and care for stage areas in a safe, clean manner
Be able to work in both warehouse and field environments
Be able to safely operate company vehicles including Box Truck if driving
Ensuring clean and safe working environment of all load in, load out and warehouse areas
Be able to work weekends
Minimum Requirements:
1 years minimum Tour and Stage Production experience.
Experience in stage lighting, pro audio systems and basic video systems.
Must furnish necessary tools for staging events.
Ability to handle multiple projects simultaneously.
Basic computer literacy
Must possess superior interpersonal communication and organizational skills.
High School Diploma or equivalent
Valid Driver's License/ Reliable transportation
Physical Demands/Working Environment:
Lifting, pulling or pushing items over 50-75lbs
Work inside and outside environment
75% Travel to Project Events
Please be aware that windshield time is not paid for any of the Independent Contractors, only if you are driving company box truck.  These positions are all on call as needed basis.
The Stagehand will be expected to work with the Lighting & Studio Manager, Directors, Lighting Tech, Set Dressers, Set Designers, Creative Producers, Director of Photography, Videographers, Executive Producer and Engineering, depending on the assignment and task at any given time. This is a role that requires strong multi-tasking skills with good communication habits and a keen ability to think strategically and react quickly in an ever-changing environment.
Qualifications
Experience in theatre arts, television studio or warehouse
Knowledge of studio equipment including stage sets, props, cameras, generators and lighting equipment
The stagehand will have the unique opportunity of being a part of the live, 24/7, studio environment as well as possible on-location and other production projects. This position will be expected to perform a variety of behind-the-scenes functions and be responsible for building, maintaining, moving, setting up, striking, storing, managing, organizing sets and gear.
To apply, please email adabel@indepth.events, or call 972-984-8255