Video and today's live events
At In Depth Events, our experts are well-versed in the technologies needed to bring video equipment rentals to live events.  For smaller, indoor events, our professional video technicians provide and operate live event video switchers, video cameras and LED televisions, as well as a variety of other video equipment.  By now, you know that the experts at In Depth Events provide Turnkey Event Services.  Video is just one of the tools in our gig bag!  The live video market is changing every day – make sure you choose a production vendor who understands this rapidly evolving technology!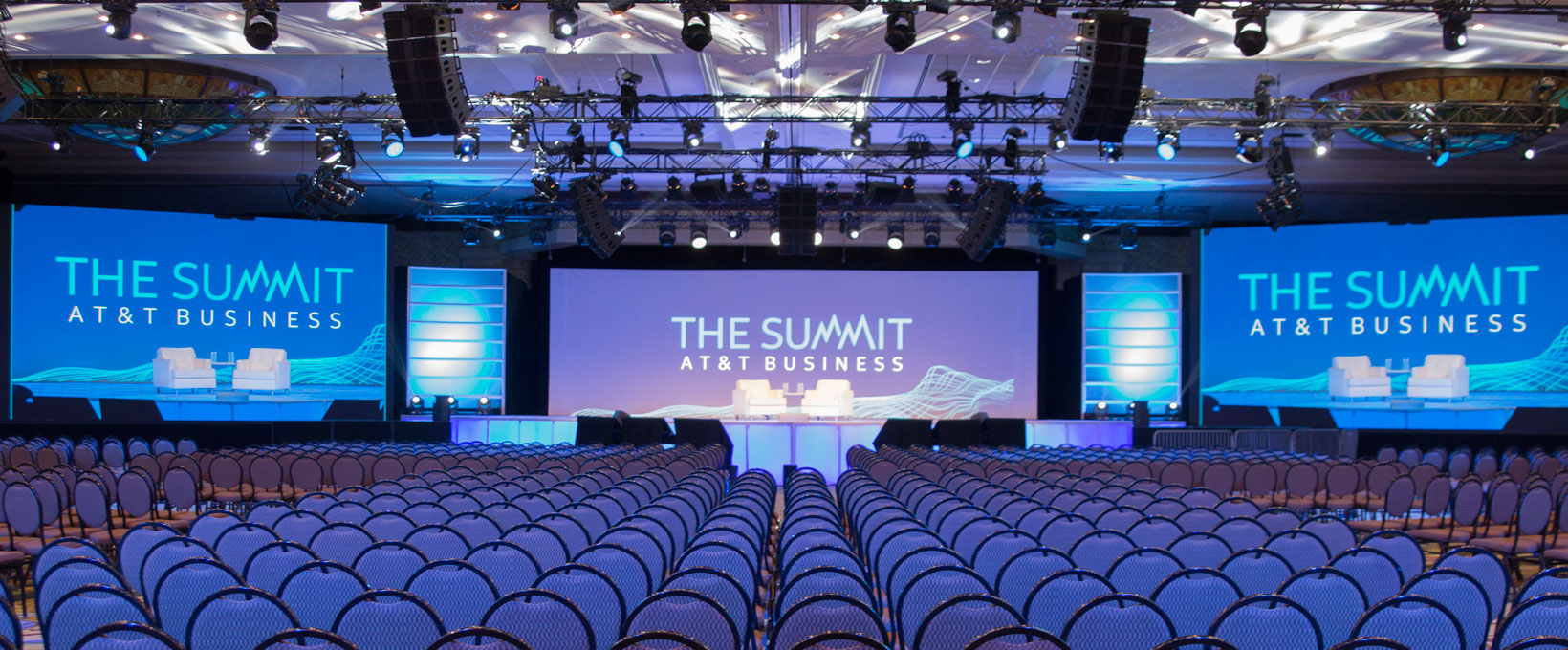 For smaller events, like fashion shows, corporate presentations and live panel discussions, video format requirements can be confusing.  Do you need your live event video equipment to be in 16:9 or 4:3?  Are you using digital formats like HDMI or DVI?  Or, are you using standard analog formats like VGA or composite?  Using a substandard production vendor can result in a live event video production rental that looks bad – or worse, doesn't work at all.  Our video experts can provide the best looking live event video equipment rental for your needs in a professional, friendly manner.
Using large format LED walls for festivals and concerts
For our clients requiring large scale services, such as our load bearing rooftops, we can also provide large format LED video walls.  With an outdoor concert, the audience has to be able to see the act – even from far away.  What better way than by using two LED Video walls hung from the flybays on stage left and right?  You'll need to hire a switcher, cameras, and operators – all well within the capabilities of the production crews at In Depth Events.  Make sure to use an LED video wall backdrop for visuals and sponsor logo rolls.  Of course, one of the newest options is using a teaser LED video screen across the front of the stage for social media posting in real time.  Whatever the requirements for your festival or concert, the experts at In Depth Events can provide the large format LED video wall you need.
Indoor festivals and concerts use a ground supported lighting grid to support lighting, audio and video walls.  These types of events can experiment more with original and unusual video wall layouts and sizes.  While these types of layouts may not work well for IMAG, they are amazing for fractals and other visualizations, especially for EDM and Hip Hop events.  Without common outdoor concerns of wind and rain, indoor rental LED video walls can achieve some truly outstanding effects.  These types of rental LED video wall configurations, used with intelligent lighting fixtures, continue to blur the line between video and lighting effects.
Interested in learning more about our video services?  Please Ask Us a Question about your video needs.  We look forward to hearing from you and working with you!