Thanks for your visit to our website!  You reached the page where we talk about our new product showcases, as well as other news from the live events industry worldwide.  Our hope is that other event management companies and event planners benefit from our news and products.  We'd love for you to ask us a question about our services!
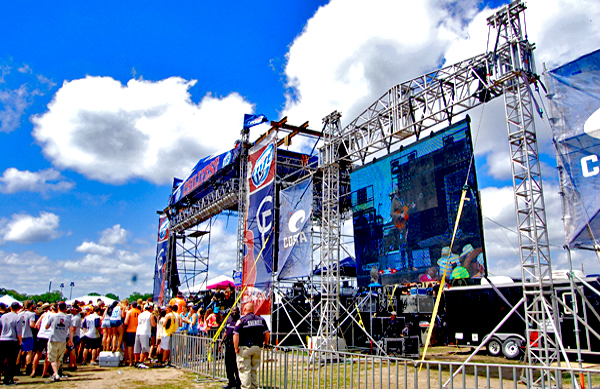 Keeping it fun is an essential component of enhancing any live event.  Luckily, we here at Production Experience specialize in FUN. Throughout history, the experiential entertainment industry has come up with some truly off-the-wall production concepts and equipment that eventually led to the development of the gear we use today.  Always pushing the envelope to enhance the end experience,  how exactly did we get to where we are now?  We would like you to meet some of the GIANTS upon whose shoulders we stand on that allow us to support some of the most innovative marketing campaigns in the industry today. *fade to old time-y black and white footage and music*
Live Event Visual Amplification is the display of live and pre-recorded images as a part of a live stage event.
Visual amplification began when films, projected onto a stage, added characters or background information to a production. 35 mm motion picture projectors became available in 1910 – but which theatre or opera company first used a movie in a stage production is not known.
In 1935, less costly 16 mm film equipment allowed many other performance groups and school theaters to use motion pictures in productions.
*cue classic rock music*
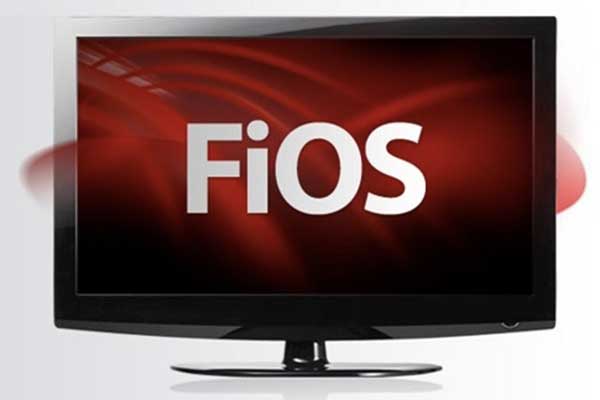 F

IOS FEST Rolls out across the US

As a live event marketing professional, I've been honored to be a part of some amazing live event marketing campaigns. When Verizon began to enable FIOS in the major US markets, I was selected to be a part the live event marketing group for one the largest fiber-optic roll outs of the new millennium. At the time, FIOS was a new entity, and our job was introducing it to folks that weren't familiar with all it's intricacies. This was a live event campaign across the country hitting all the major cities in states such as New York, Florida, Texas and California. We created a campaign that encompassed all key elements to execute a flawless marketing campaign. We named it FIOS FESTS. The following were elements that we implemented to ensure the best outcome possible for the client.
How we did it – by the numbers!
1. Pre-promote. Letting the local consumer base know where, when, what, and why in fun, creative ways to motivate consumers and drive interest for the live marketing event. For FIOS, we would set up in front of local businesses and speak to consumers one on one and offer fun incentives for their time. We also incorporated music by offering free music downloads from our site. For this campaign, pre-promotion was a key target for creating a great, well attended event. 2. Location. Finding a centralized location was another key factor in the overall execution of the
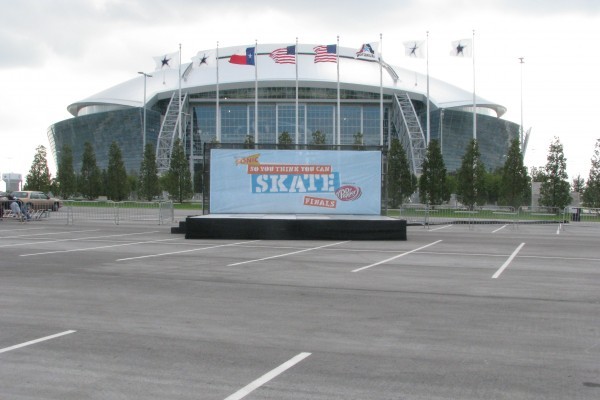 In the business of live event marketing, the key is reaching the most people as effectively as possible. Live events continue to evolve each year, incorporating more and more social media elements along with keeping the things that worked in the past. How can you step up your event game and have the greatest impact on the consumer?
Size DOES matter in live events!
Footprint size and location of said footprint is a great place to start. Size does matter in this instance. If you can be outside you really get more visibility and foot traffic than an indoor space. Don't be afraid to spend a little more on a larger sized section. The extra investment always pays off with increased overall numbers and interactions.
Impressions, Interactions and Interactives
Location goes hand in hand with your footprint. Where do you need to set up to give your team the best opportunity to make the most impressions? Normally, if you're just going for impressions; you should secure a spot near one of the entrances or exits. However, if you need interactions this may backfire on you as consumers are usually rushing in or rushing out – making it more difficult to engage your key demographic. I would suggest somewhere in the thick of the event at a corner where there is plenty of foot traffic coming from all directions. The next element to step up your event game would be your interactives. Consumers love sweepstakes and an opportunity to win no
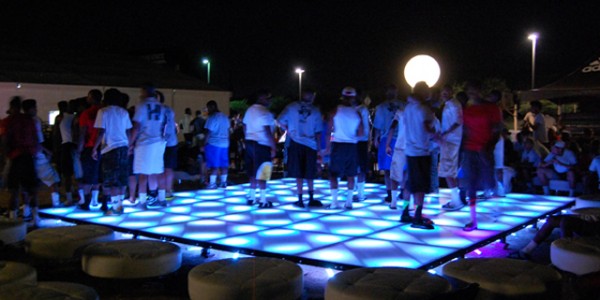 Have you ever needed a central, focused location for an outdoor activation?  An area in the middle of your event that really brings attention to what is happening without worrying about distractions?  A bold, lit area that immediately draws your attendees to the area that you want focused on? Consider an outdoor LED Dance Floor rental for your event! One of our most recent events was an outdoor activation for a major shoe manufacturer.  This live, private event sent invitations to a state ranked football team for product giveaway and staged the event in an outdoor football field.  The event was held after dark with a party theme, DJ and lounge furniture.  However, a focus point was needed to draw attention to the middle of the activation at the right time. An outdoor LED Dance Floor turned out to be the perfect centerpiece of the event.  On cue, the dance floor lit up in bright white, highlighting the product, the players and the activation in an exciting and dynamic way.  The end client was very happy with the finished product and was very pleased that attention to their brand of shoes was presented in such a memorable way. And In Depth Events is one of a handful of companies across the United States that offers outdoor LED Dance Floors for rental. Hopefully this blog has been informative for our event planner clients! For more information on In Depth Events and our event production capabilities, please Ask Us a Question
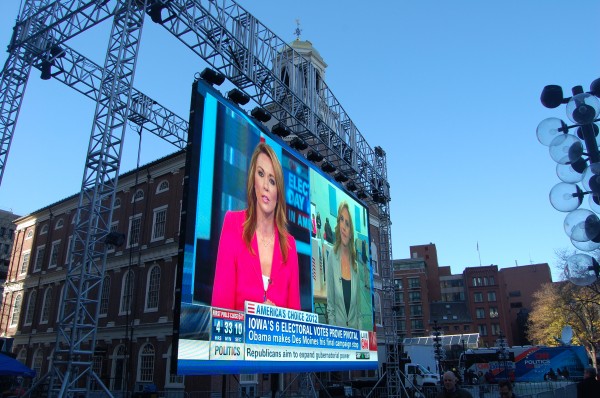 So, you're sitting at home, relaxing, and suddenly the light you are sitting under begins to flicker on and off and the wonderful smell of burning insulation assaults your nostrils. What do you do? Find your handy wire cutters and start snipping away? Get a glass of water and put the fire out? Ignore it and walk outside to watch the house burn down? No! You call the experts and tell them to get there as quickly as possible, right? Now, ask yourself what happens when a client asks you to hang twenty tons of LED wall in an outdoor environment. Do you go to your garage and pull out the old movie screen Dad used to show the slides of family vacations? Or do you call the experts? At In Depth Events, we're the experts for all types of production needs. One of the many things we have experience in is load bearing structures for concerts and festivals. We've taken that experience and equipment and made ourselves one of the premier experts in the United States for load bearing LED screen supports. Very few companies in the United States have the experience or equipment to hang an large format LED wall properly. Even fewer have the ability to hang them in an outdoor, free standing environment. However, that's just what we do. Our experts can hang your screen in a variety of applications on a variety of surfaces. Our trucking and logistics team can get our structures anywhere in the


As a marketing or PR firm, the choice of the right live event production vendor for your live event can mean the difference between dizzying success or dismal failure. You need a company that can provide a safe, structurally sound stage and rooftop. A company that can provide the appropriate sound system for the venue. A company with experience in different types of lighting for different types of events. A company that knows how video can motivate an audience. And, hopefully, a company that can truck it all to your activation site, no matter what market your live event is in. If you are reading this and nodding your head, then you've found the right place. Our company, In Depth Events, is made up of experts at all of the above. Of course, anyone can SAY that, but how do you prove it? For us, it's a simple matter of showing you our experience through the pictures of shows we've helped produce, a quick look at our repeat client base and the compliments of our past clients. Most importantly, however, is not our technical expertise. It's the way we work with our clients. You'll find that we speak your language and our friendly sales staff is almost physic when it comes to anticipating your needs. On site, our technical staff is willing to accommodate your client's needs to an astounding degree. Our entire team is there to make your show look great, which makes you look great in the eyes
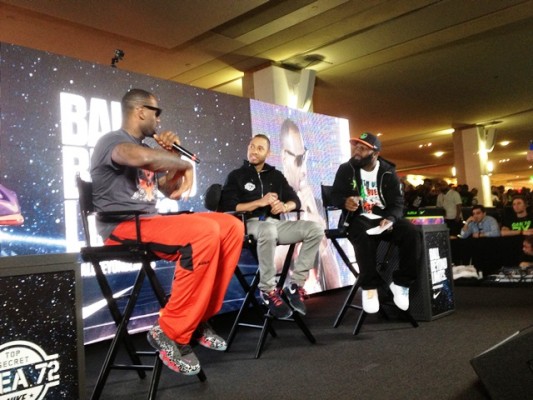 Game Seven Marketing is one of the top sports marketing firms in the country. One of their clients is a major athletic shoe and clothing manufacturer. Once the NBA All Star Jam was announced in Houston, Game Seven needed a great production company – fast! The staff of In Depth Events was first on the list and responded by turning the ice rink in Houston's Galleria Mall into a marketing feeding frenzy! For four days, sports and entertainment celebrities did live interviews on stage in from of hundreds of fans. The event needed staging, audio, lighting and video requirements for this marketing event, including a live IMAG feed on to a custom sized LED video wall. This event generated hundreds of favorable responses from attendees and more importantly, got the product into the hands of the consumer. Hopefully this blog has been informative for our event planner clients! For more information on In Depth Events and our event production capabilities, please Ask Us a Question today. We look forward to hearing from you and working with you on your event!
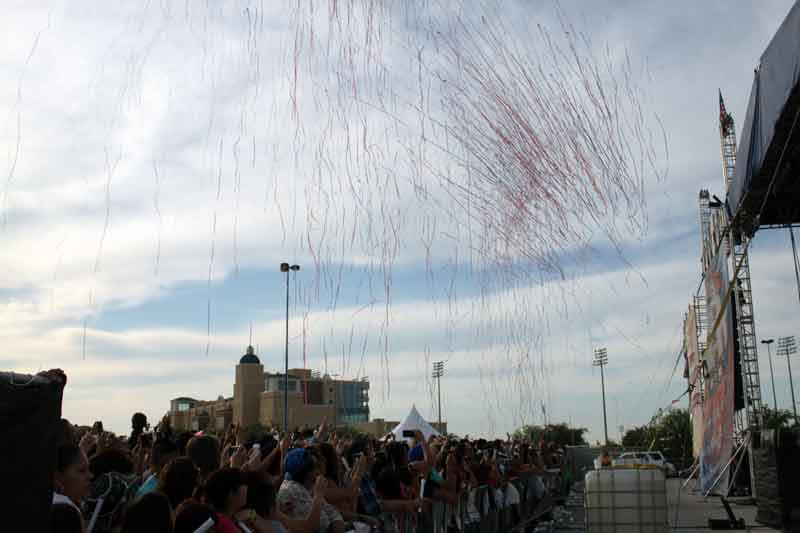 Liberman Broadcasting has been a valued concert production client for several years. We've been pleased to handle full concert production services for bi-annual concerts in both the Dallas and Houston markets with attendance topping 20,000 people per event.
This was a wonderful added touch for my client and really brought the energy of the event to its peak. A great way to brand the product, giving the crowd a feeling of excitement by using the confetti to drive it home. Joanna Garland, Liberman Broadcasting
The Dallas team contacted us and let us know that they were wanting to do something special for Pepsi – a new title sponsor for the spring concert production event. Our team of experts listened carefully and, collaborating with Liberman staff, came up with two ideas that were utilized for the event. The first concept was a 'Best Seat in the House' riser – a covered VIP riser 20 feet off stage right behind the concert barricade, where lucky winners could watch the show up close (and receive Pepsi giveaways). However, the most visible addition to the show was a surprise to the sponsors!  We worked closely together with Liberman Broadcasting to orchestrate a confetti streamer blast over the crowd directly before the headlining act took the stage. The effect electrified the crowd, provided a perfect entry for the headlining act and delighted the Pepsi sponsorship team! Hopefully this blog has been informative for our event planner clients! For more information on In Depth Events and