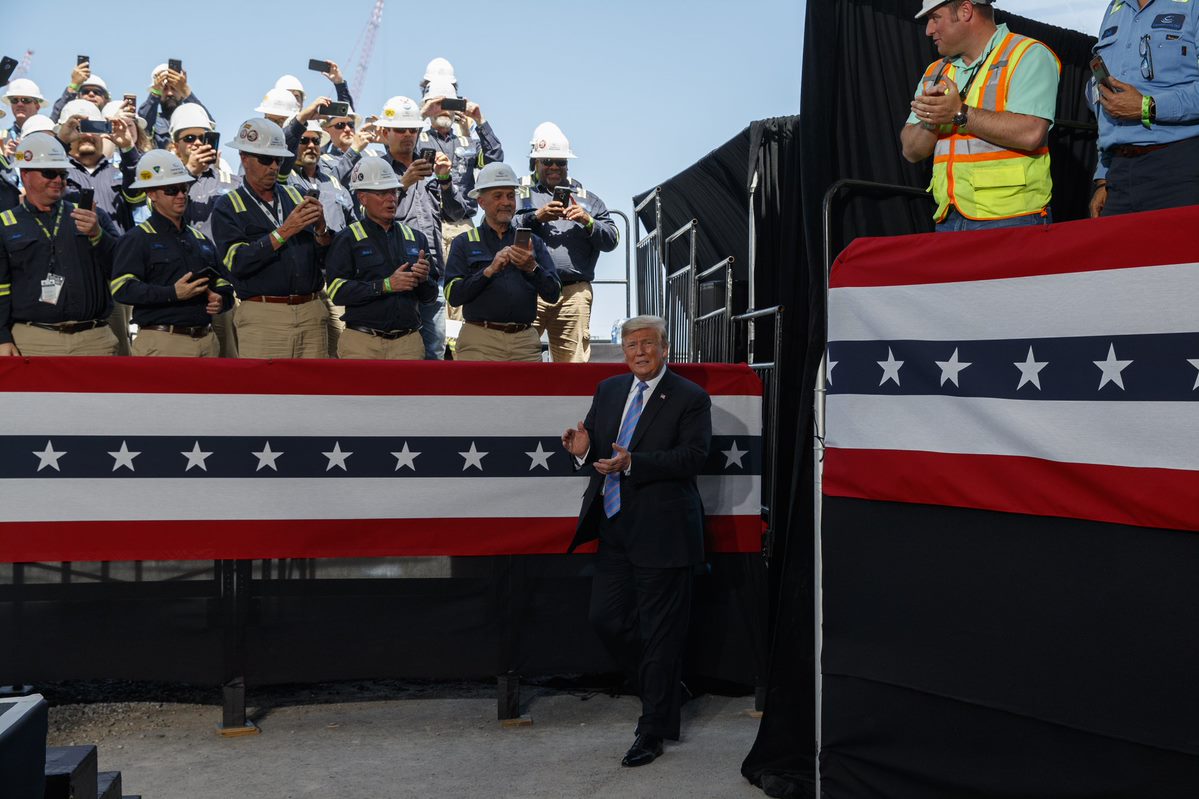 There is a big difference between high security events and luxury events. While a luxury event may be a high security event due to the venue, type of event, or the caliber of the attendees, a high security event isn't necessarily a luxury event. For example, a political rally may be a high-security event, but it's not a luxury event. The wedding reception of the daughter of a US President would be both a luxury event AND a high security event.
Are you confused yet? Read on, and we'll give you more information about the high-security events that In Depth Events provides audio, lighting, staging, and video services for!
Providing production services for high security events
At In Depth Events, our owners and technicians have been cleared to work for White House events, political events from both parties, and have standing contracts for any number of secured venues, including airports, college campuses, and high schools.
Political events are some of the most demanding high security events there are. We've handled campaign rallies for Democrats and Republicans alike. We've done video, audio, lighting, staging, and audience risers for two sitting US Presidents and countless press and fundraiser events for former US Presidents.
Doing political events is very different from handling everyday events. Timing is key. The equipment has to be set up, tested, and completely functional before the bomb sweep. There are no second chances with political events: everything must work the first time – which means there has to be a backup for every microphone, camera, and lighting element.
There are several other types of high security events that we handle. Wedding receptions for political figures and their families, private parties, mayoral and gubernatorial receptions, and airfield events are just a few of the types of events that we handle for our high-profile clientele.
Providing qualified staff for high security events
At In Depth Events, we are proud to be judged by the types of events we do. Our technicians' level of quality shows in our repeat clients, whether they are political figures, universities, or elusive private events.
Every year, we handle commencement events for both colleges and high schools. We consistently handle audio, lighting, video, staging, and power rentals for significant airports and airfield events. Political figures, wealthy donors, and private individuals trust our staff to handle annual events in their homes.
All of us watched the events of the spring of 2020 unfold. Now, more than ever, it's essential to select a production company that you can trust to handle your high security event. Find out more about our live event production services, our cloud-based streaming alternatives, as well as our event management services for high profile and high security events.
Need more information? Feel free to ask us a question. At In Depth Events, we look forward to hearing from you and working with you!