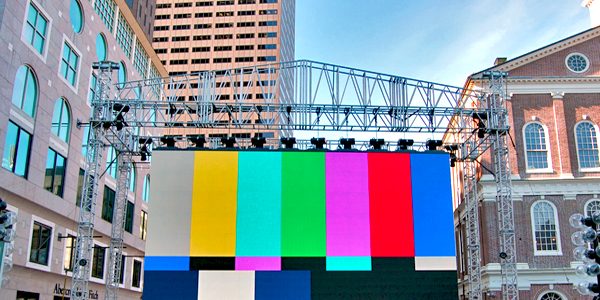 Network studios are always looking to find ways to increase viewership among the masses and, more and more, they are turning to Event Cinema.  The Sound Of Music Live! starring Carrie Underwood recently aired on NBC as a live event production. For the first time in over 50 years, a musical was broadcast live on network television for American audiences.  Although the performance was met with mixed reviews, a total of 18.62 million viewers tuned in to watch the young country music starlet giving NBC its highest Thursday night entertainment program viewership since the series finale of Frasier in 2004.
Event cinema, sometimes called Alternative Content cinema or Livecasts, refer to the use of Cinema theatres to display a varied range of live and recorded entertainment excluding traditional films, such as sport, opera, musicals, ballet, music, one-off TV specials, current affairs, comedy and religious services.
                                                                                                                                           -Wikipedia
But I don't have the time or the money to attend a live event, you say?  Fear not, my little target consumer.  Event Production companies like In Depth Events will bring the live performance directly to your sensory organs.  From the comfort of your own home or from a convenient alternative location such as a local cinema, more and more ad agencies and production studios are creating your live event environments around a live production of a film or television program.  The last episode of "Breaking Bad" was yet another example of this growing trend.  Loyal fans of the show gathered at citadels and cemeteries across the country to share the episode together in a way they would remember for a lifetime.  This memorable feeling of camaraderie can be achieved through the magic of live events.  A shared experience like this often has the ability to make a simple connection resonate in a way that has a greater impact on the live event audience.  Keep in mind none of this is possible without an experienced production company like In Depth Events.
The bottom line is, live events, interactive, and experiential marketing companies like In Depth Events are connecting brands and products with their existing and potential consumers like never before.
Hopefully this blog has been informative for our event planner clients! For more information on In Depth Events and our event production capabilities, please Ask Us a Question today. We look forward to hearing from you and working with you on your event!